Customize a Granite or Bronze Memorial For Your Pet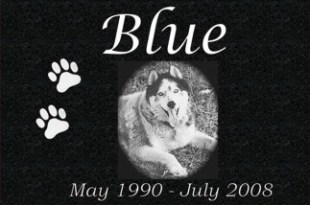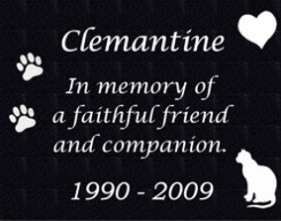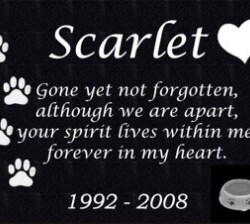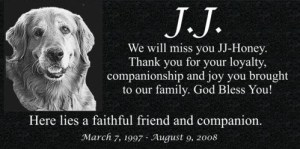 Granite memorials are a great way to mark your beloved pet's gravesite. This can help you pay tribute to your pet in your home garden or here at our 21-acre burial site. Granite memorials are laser-etched to provide a lasting memorial that will be able to withstand nature's outdoor elements. Memorials are personalized for all pets and you can help design them to reflect the spirit of your beloved pet. We offer recommendations of popular verses that families commonly choose, or you can write your own passage. There are no length restrictions on the inscription, but the number of letters will determine the size of the font. We can help create a custom design that would best memorialize your pet, and we work with clients to suit the needs of every budget.
We also offer high-resolution engravings of your pet's image through the service of our engravement artisans. If you desire a one-of-a-kind memorial for your pet, consider a custom engraving. You can send us your pet's photo via email in either .BMP, .GIF, .JPG, or .PDF format. You could also send us a print or scan of the photo if that would be easier for you. If you give us an original photo, we will be sure to return it. The quality of the photo will determine the quality of the engravement, so be sure to choose a high-quality photo.
Once you have chosen your desired design of the memorial, our staff will provide you with a mockup for your approval. We will work with you continuously until you and your family are satisfied with the final product. Once the proof has been approved, your order will be placed and the memorial will be created in just a few short days.
We currently offer three sizes:
6″x9″x1.25″
9″x12″x1.25″
10″x14″x1.25″
These are the only sizes permitted at the Garden of The Pines Pet Cemetery. We also offer a 6″x12″ in 3/8″ thickness for home use only. The 3/8″ thickness memorials are suitable for a home outside use or placed in your home as a memento of your beloved pet.
The following samples can be provided in any of our offered sizes. Only granite or bronze markers purchased at Garden of The Pines are permitted at the Garden of The Pines Pet Cemetery.
Please contact us for more information and to place your order!
1- 1.25″ THICK PREMIUM GRANITE MEMORIALS PRICING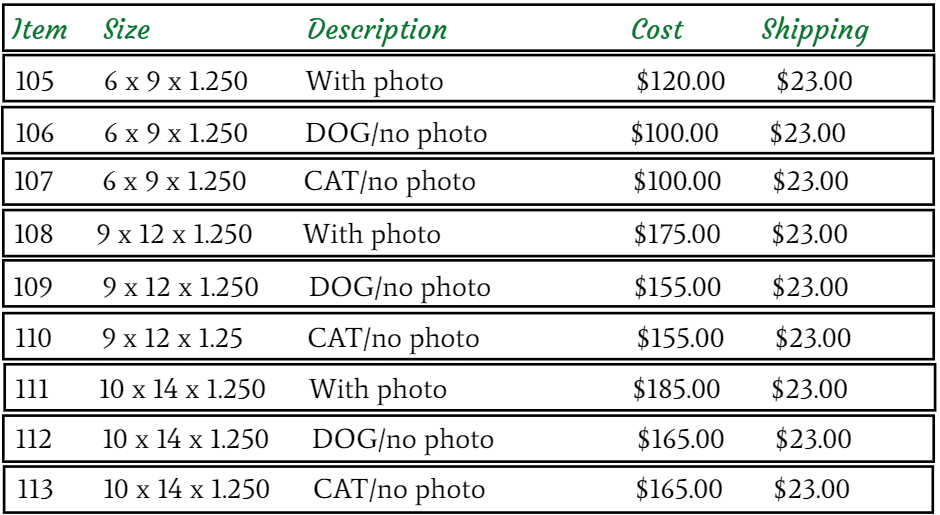 2″ THICK PREMIUM GRANITE MEMORIALS PRICING: RECOMMENDED FOR PHOTOS